ABOUT BUZZWORDS
BuzzWord may not be a word you'll find in any dictionary, and it's not always a brand-new term either: it may be a new way of using an existing word (e.g. Goldilocks, swipe), or a new way of putting words together (e.g. reacji, cobot). However and whatever reason it came to be, the BuzzWord is a word that is current and in sudden or increasing use – it might not stay around forever, but it's worth knowing what it means and how people are using it today.
NEW ENGLISH WORDS APPEAR ALL THE TIME
Look what I've found for you:
*deepfake; an image or recording that has been convincingly altered to misrepresent someone as doing or saying something that was not actually done or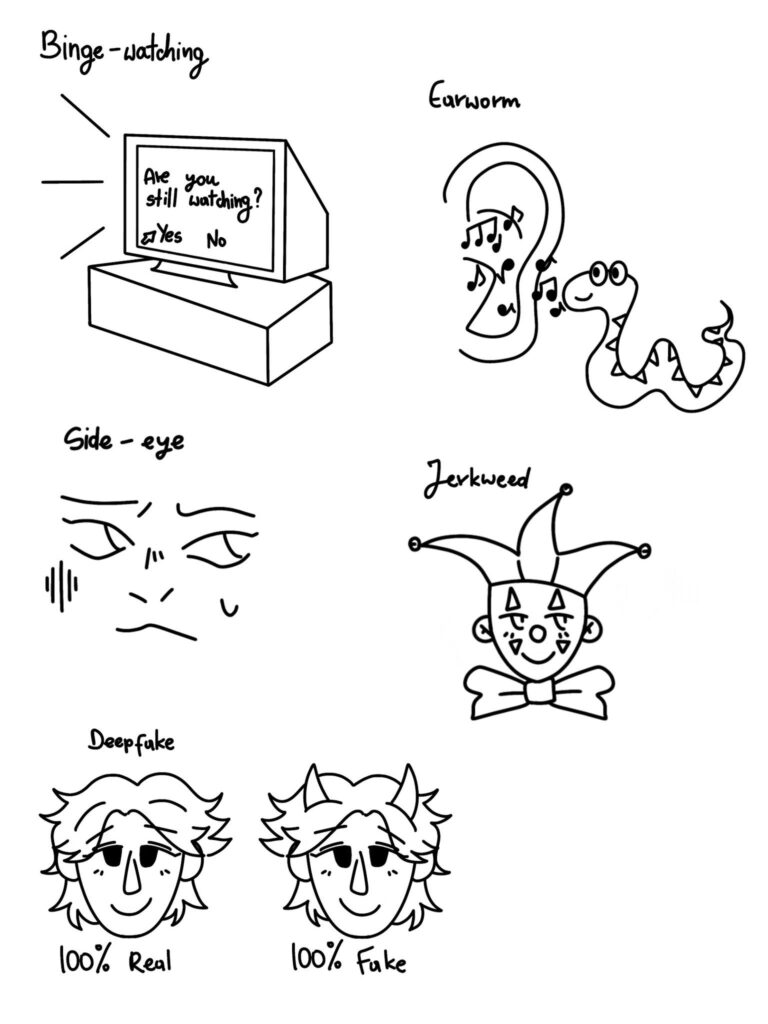 said
*jerkweed; an obnoxious, detestable, or stupid person
*side-eye; show you're annoyed and don't approve of them or their behaviour.
*Earworm: a song or tune that, once you've heard it, is stuck in your head.
*Binge-watch; watching multiple episodes of a TV show, one after another, in a single sitting
Text by Natalia Wojciechowicz klasa 1c
Drawings by Amelia Gapińska klasa 1a
CYBERLOAFING
noun [uncountable]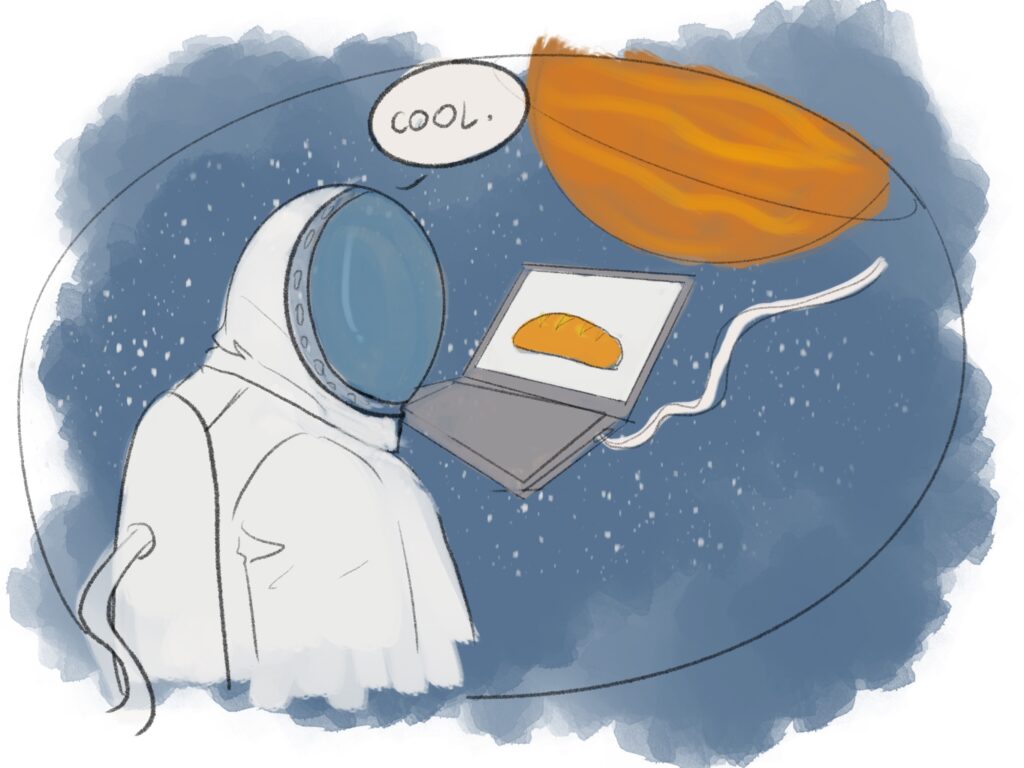 using the Internet where you work, during working hours, for activities which are not work-related
cyberloaf
verb [intransitive]
cyberloafer
noun [countable]
'Are you a Cyberloafer? … Cyberloafing is anytime you're on the web at work doing non-work-related activities. The study finds that 60 to 80 percent of the time workers spend on the Internet on the job is spent doing things that have nothing to do with work.'
NBC WKTV NEWS 4TH FEBRUARY 2013
'About 97% of men and 85% of women reported that it was acceptable for employees to cyberloaf at the workplace. In general, our findings suggested that men cyberloafed more frequently and for longer duration than women.'
NUS BUSINESS SCHOOL [SINGAPORE] NOVEMBER 2009
DIGITAL WILDFIRE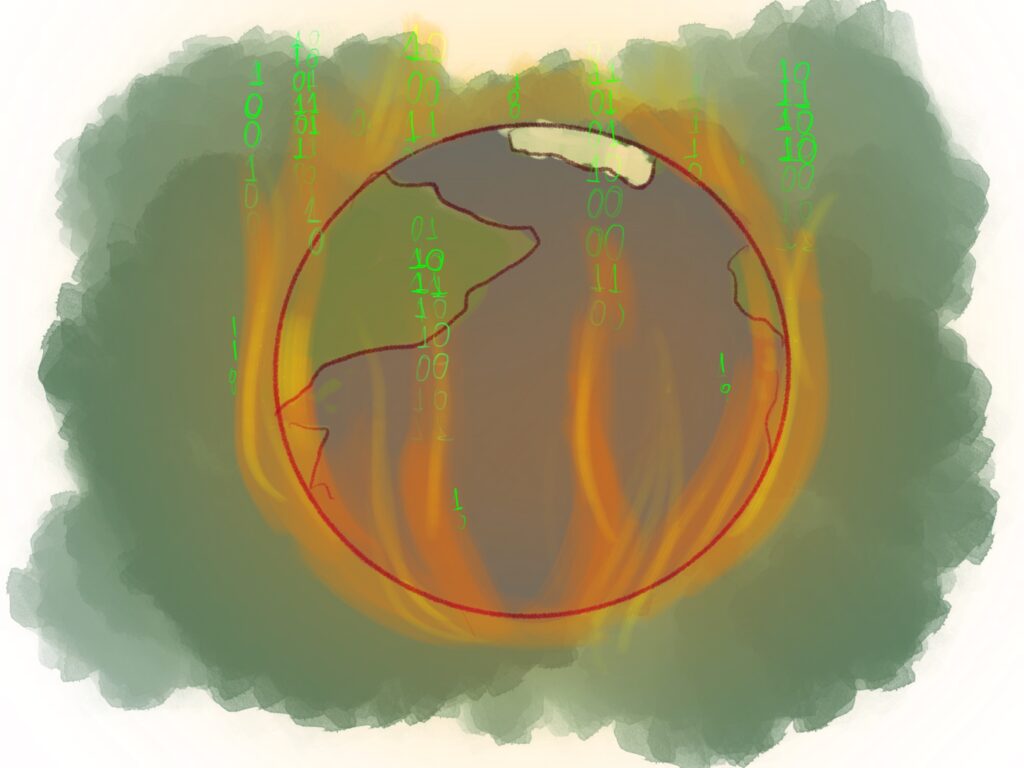 false or sensitive information that spreads very rapidly over the Internet
'World Economic Forum Flags 'Digital Wildfires' As Risk to Global Stability … Global political and economic experts believe that false information spread on social networks could cause political and economic unrest …'
SOCIAL TIMES 8TH JANUARY 2013
FACEBOOK NARCISSISM
an extreme interest in your own life, appearance and problems,
caused by obsessive use of the Facebook social netw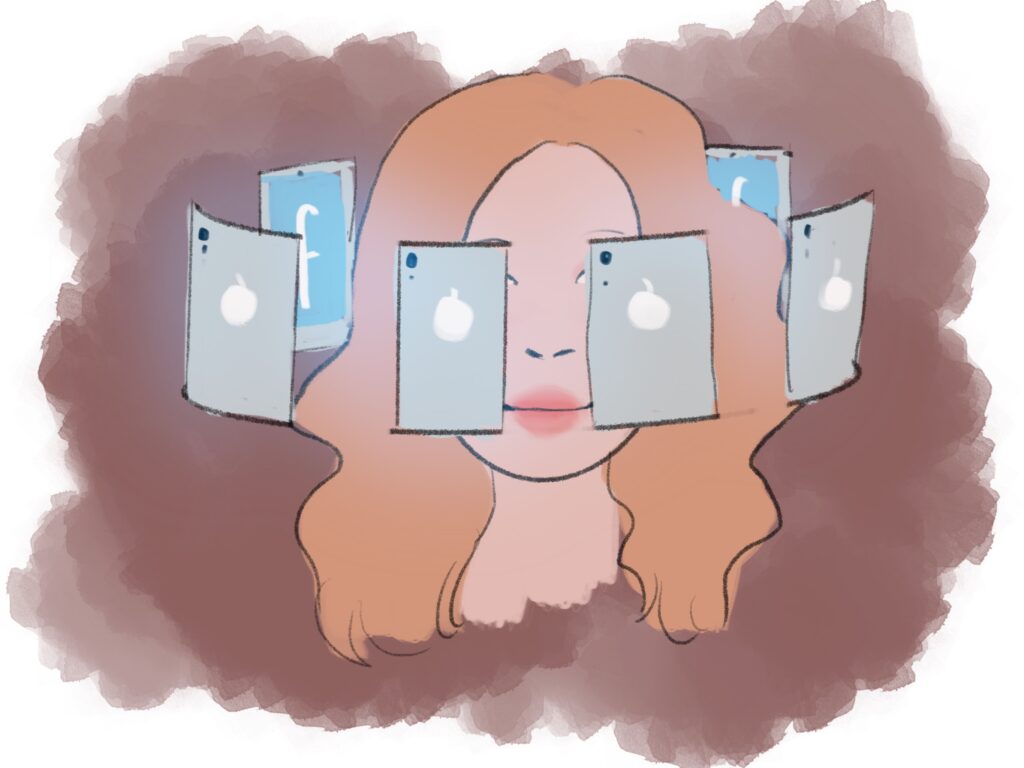 orking service
Facebook narcissist
noun [countable]
'Pouty photos and endless updates are signs of Facebook narcissism … Obsessively updating your status and posting pouty profile photos on Facebook could make you an online narcissist.'
NEWS.COM.AU, AUSTRALIA 30TH AUGUST 2010
'Do you regularly update your Facebook status, write wall posts,
or publish overtly sexy profile photos? If you answered "yes"
to any of these questions, you may be a Facebook narcissist …'
CNBC 27TH AUGUST 2010
SMIZE
verb [intransitive]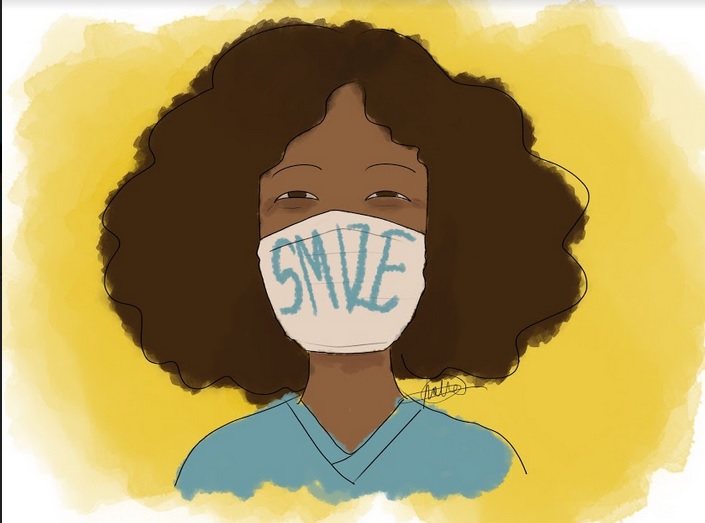 to smile with your eyes
smize
noun [countable]
a smile with your eyes
'Amanda smized for the camera as she cuddled up next to her husband-to-be in the photo.'
IN TOUCH WEEKLY 26TH JUNE 2020
'Between her fierce smize and insanely charming smile, it looks as though little Blaze was made for the camera.'
BRAVO 17TH FEBRUARY 2020
REACJI also REACTJI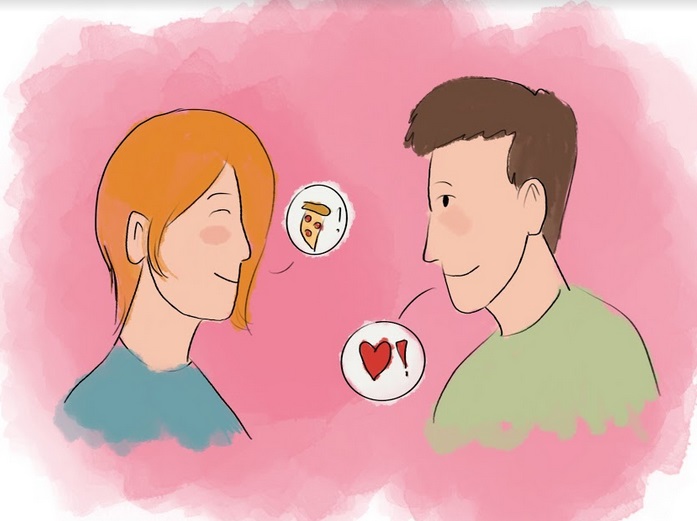 noun [countable]
an emoji (= small image or symbol in electronic communication) that users click to show a reaction to something on social media
'You can also skip polling tools with this simple hack: Write your question and provide possible answers with reacji. Your teammates will figure out that they should add the appropriate reacji to the question to show their preference.'
PCMAG 18TH MARCH 2019
BAME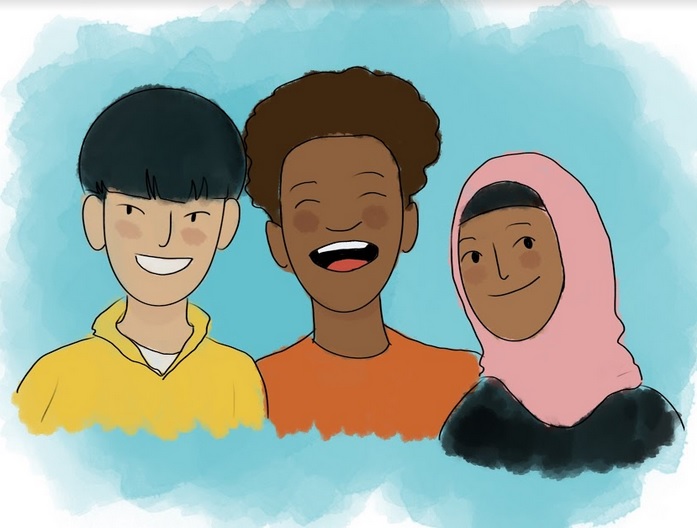 adjective british
Black, Asian and minority ethnic: a term used to refer to people who are not white
'These concerns led ministers to instruct Public Health England to investigate the health inequalities faced by BAME people during the pandemic, with its findings expected to be published imminently.'
NURSING TIMES 31ST MAY 2020
Opracowanie: mgr Agnieszka Jastrzębska
Ilustracje: Zuzanna Gurgul 3A